Angels Camp City Council Elects New Leaders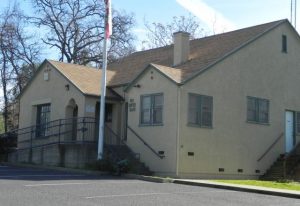 Angels Camp City Hall

View Photos
Angels Camp, CA — The Angels Camp City Council selected two women to lead as Mayor and Vice Mayor for 2018 at this week's meeting.
Amanda Folendorf has taken on the role of Mayor after serving as Vice Mayor last year. She is the fourth women to hold the position. She replaces Scott Behiel. Folendorf is three years into her first four year term on the council. The new Vice Mayor is Linda Hermann who has served a year of her fist four year term. Both received unanimous votes by the council. Regarding women jointly holding these positions in the past, Angels Camp Director of Administrative Services and Deputy City Director Susan Wenger documents, "This has not happened before. Past city councils were predominately male with never more than one female on the council at a time. That change in 2017 when the council was made up of four women and one man, but one of those women resigned from the council and a man was appointed to fill the position, which brought the makeup of the council to three women and two men."
As reported here in May of last year, Susan Rudolph, resigned just five months into her first term for personal reasons. The other current council members are Veronica Metildi, Joseph Oliveira and Scott Behiel. Two women in the top spots garnered this reaction from Wenger, "I think that it says something about the caliber of women that are in the city. It says something about the fact that women really care about what's happening in the city and want to make a difference."
Regularly scheduled city council meeting are held the 1st and 3rd Tuesday of each month at 6 p.m. at the Angels Fire House located at 1404 Vallecito Road in Angels Camp
Of note, Tuesday's meeting was also the last one for Mary Kelly who is retiring and currently serves as the Interim City Administrator. Melissa Eads will take over that role on January 16.