Man Arrested After Threatening To Torch Home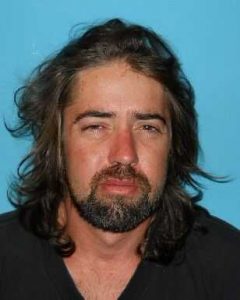 Aaron Jolley TCSO Booking Photo

View Photos
Sonora, CA — A man who allegedly threatened to burn down his mother's house with her in it and ripped a phone wire in an attempt to prevent her from calling authorities has been jailed.
According to Tuolumne County Sheriff's spokesperson Sgt. Andrea Benson, after arresting 32-year-old Aaron Jolley of Sonora, deputies had to carry him to a patrol car parked outside a Montgomery Road residence because he pulled away from them and refused to walk on his own.
Recounting the incident, she shares that just before 9 p.m. last night deputies responded to the Sonora home after dispatch received a call from a female saying, "Help me." The caller said her son was in the house destroying things and attempting to hurt her. While arguing with his mother he reportedly pulled the telephone wire out of the phone and threatened her life.
Jolley now faces charges of threatening a crime with intent to terrorize, damaging a telephone line and resisting arrest and has been assigned a $25,000 bail.