Table Turns For 'Charming' Serial Abuser Who Gets 23+ Years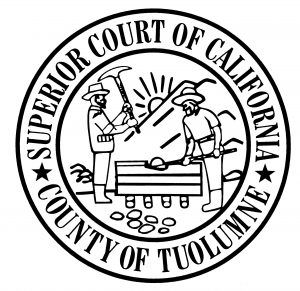 Tuolumne County Superior Court logo

View Photos
Sonora, CA — A local man, twice-convicted for domestic abuse offenses against former girlfriends and given probation, will likely spend the next two decades in a state prison.
Tuolumne County resident Gabriel Deherrera was sentenced this week to 23 years and eight months by Judge Donald Segerstrom. Describing him as a serial abuser with a charming exterior as part of his modus operandi, Tuolumne County Deputy District Attorney Stephanie Novelli, who prosecuted the case, reports that he pleaded guilty to a multitude of domestic violence crimes in a subject case involving one victim. Had it gone to trial however she emphasizes that past girlfriends were also prepared to testify about how he abused and terrorized them while attempting to maintain complete control over them, threatening their very lives and those of their families.
The crimes in the subject case included assault with a deadly weapon, criminal threats, false imprisonment by violence and corporal injury to a person with whom Deherrera had a dating relationship. The nexus for the charges was an Oct. 3, 2015 incident, when the victim was his girlfriend, although case details indicate he had been physically violent with her before.
According to Novelli, what set Deherrera off that October day was when the victim moved an energy drink he believed was his from the counter. Enraged, he began chasing her. When she ran out of the house and subsequently hid in nearby bushes, he slashed her tires. Hours later, after calling for and waiting for a taxi that never came to pick her up, the victim reentered the home after which an altercation ensued in the bedroom, during which Deherrera removed his belt and told her, "this is it…I'm going to kill you…I am going to kill you now." However, while seated on a bed she was able, right before he applied the belt to her throat, to enable a cellphone audio recording that captured part of the chilling encounter, during which, as Novelli describes, the victim can be heard gasping for breath and pleading for her life.
Fortunately for the victim, Novelli says, she was eventually able to coax Deherrera off her and end the assault. While he threatened her to not tell anyone what happened, some months after the relationship ended she mustered up the courage to share the recording and other details with authorities, and charges were filed that formed the basis for the case.
Novelli points to two prior convictions, one in 2006 and another in 2014, for assault with a deadly weapon; one with scissors and others with a knife against two other victims whom he had been dating at the time. She emphasizes that it was the bravery of all of the victims that ultimately led to the defendant accepting the plea agreement for substantial time in state prison, which because of his prior record, requires that he serve at least 85 percent of it.
"It is unfortunate that [Deherrera] was given the opportunity — on two separate occasions — to reform his behavior. But he didn't. He chose not to," Novelli summarizes. "That is why we took such a strong stance and make sure that he had to be in for a substantial period of time. He clearly poses a significant risk of those around him."