Men's Health: Focus Of Workshop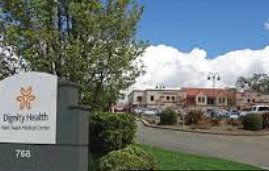 Mark Twain Medical Center

View Photos
San Andreas, CA – Men's health takes center stage at a Mark Twain Medical Center (MTMC) workshop next week.
The event focuses on lifestyle and health resources for men. The "Tackle Your Health" is part of MTMC's ongoing series of "A Plan 4 Me" free planning workshops. A variety of presenters and health resource organizations will be featured including the hospital's Chief Medical Officer Dr. Lonnie Smith, who will discuss "Sleep apnea and how to live a rested and healthy life" and 'Hope for hearing loss and support devices." Calaveras County District Attorney Barbara Yook will talk about grandparents' rights and protecting yourself from criminals who target seniors. Dr. Andrew McCoy will address colonoscopies and proper healthy maintenance while Dr. Mark Faryan details health screenings that can save your life.
The workshop is next Thursday (Nov. 9) beginning at 10 a.m. at the medical center in San Andreas. Those interested must RSVP by calling 754-5919. For those in need of a ride to the event Common Ground Senior Services will provide rides for those with no other means to get to the workshop by calling 209-498-2246 to request a ride.