Man Attacks Couple At Grandmother's Home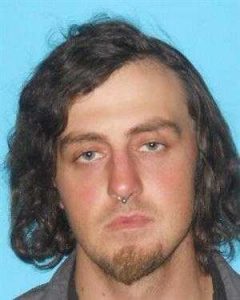 Jeremy Barrineau

View Photos
Jamestown, CA – Fearing a man might come back to harm them, an elderly couple in Jamestown called 911.
Tuolumne County Sheriff's Deputies responded to a home on Chicken Ranch Road around 5:30 p.m. on Wednesday and found a frightened 68-year-old woman and 62-year-old man. They told deputies that the house is 28-year-old Jeremy Barrineau's grandmother's and that he was not allowed there. The woman, who was not his grandmother, described how Barrineau pushed her in the chest and threatened to pepper spray her. He then went towards the man with a skate board over his head but did not strike him and instead fled the home.
The couple told deputies they were afraid that Barrineu might return an attack them prompting a search of the area. He was found at the Chicken Ranch Casino where he was taken into custody. Barrineu faces battery, criminal threats, attempting to commit a felony and assault with a weapon charges.