GOP Wildfire Bill Would Loosen Environmental Regulations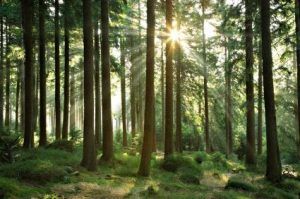 Forest

View Photos
Washington, DC — Congress will vote next week on a bill that would reduce environmental regulations in order to fast-track tree removal projects on national forest lands.
Notably, it would waive environmental reviews on projects up to 30,000 acres in areas prone to extreme wildfire risk or insect infestation. House Majority Leader Kevin McCarthy of California says the legislation will be one of many in response to recent wildfires that have ignited in the state.  He says the bill up for review next week will include reforms to make national forests less susceptible to larger wildfires. Republicans are in a good position to pass the legislation, holding the House, Senate and White House.
The Associated Press reports that Democrats are upset that the proposal doesn't acknowledge or address what they feel are root causes for increasingly severe wildfire seasons, citing climate change and increased development near forest lands.