Fire District Shares Struggle Covering Costs Of Doing Business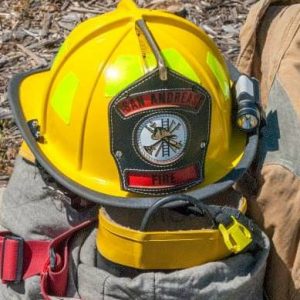 San Andreas Fire Protection District

View Photos
San Andreas, CA – Although a local fire district voted to recently boost firefighters stipends paid to firefighters the chief is still finding it hard to recruit volunteers.
Back in August, the San Andreas Fire Protection District Board voted to draw from reserves to boost the pay to $75 for a 24-hour shift for fire crew and $100 for engineers who drive and operate the engines.
It does not take a math genius to guesstimate that the pay, not only well below minimum wage, works out to be between just over three and four dollars per hour for trained personnel entrusted with saving lives and property. Before the raise, firefighters and engineers received only $50 per shift.
According to District Chief Don Young the move was made in an attempt to keep San Andreas competitive with surrounding districts. He notes among changes with the times that have made the low stipends even more unattractive are that training standards are higher and there are many more service calls. Too, there is that zero tolerance for intoxication during or on either side of that 24-hour shift.
Caught Up In Training Then Losing Cycle
Young says the district has found itself in the position of training volunteers eager to learn the skills only to lose these people when they get living-wage jobs that are often outside the local area, which also makes it difficult or impossible for them to volunteer during their free time. He points out that already currently about half of the 40-person roster live outside district boundaries and many are sometimes unavailable for calls because they are working shifts at other fire agencies so they can make enough to support their families.
What this does, according to Young, is cast a shadow over the future of the district's ability to successfully operate down the line. While federal dollars help with equipment purchases, they do not cover personnel, gas or repair costs. The San Andreas Fire Protection District's annual budget of about $260,000 comes from local property taxes. Out of it comes Young's and an office manager's salary as well as the volunteer stipends and whatever operating costs the district incurs.
The district board is trying to work out ways that would increase revenues for maintaining services. Future options, according to Young, might necessitate the district reducing costs by cutting its call volume in half and no longer responding to medical calls; cutting assistance to Mark Twain Medical Center when medical transport helicopters land or answering assistance calls from other fire agencies. These are ideas Young says he and other district leaders are reluctant to pursue, at least at this point, despite the difficult times.
Young admits, "There is not much chance of us continuing to do what we do now without additional funding." A big question mark is whether San Andreas voters value the district's services enough to pony up more for helping cover the essential costs of doing business.