Final Day For Sonora Blood Drive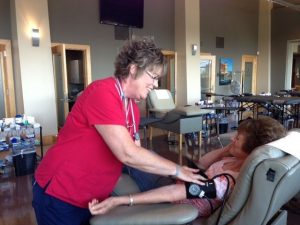 Donating Blood

View Photos
Tuesday is the next, and final, day to donate blood as part of the joint drive being promoted by the Sonora police and fire departments at the American Red Cross Blood Donation Center in Sonora.
The two agencies are challenging the community to donate blood on behalf of the fire department, police department or both.
Acting Police Chief Turu Vanderwiel reports that 27 people donated blood this past Tuesday when drop-in donations were being accepted. At last count, for the informal contest, the PD was up by one.
Anyone planning to donate blood on Tuesday should contact the Red Cross Sonora Donation Center and the phone number is: 1-800-RED-CROSS (1-800-733-2767)