Fire Season Officially Over For Yosemite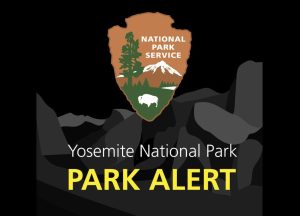 Yosemite Traffic Alert

View Photo
Yosemite, CA — The fire season in Yosemite National Park has been declared over after this weekend's stormy weather.
The season-ending event, defined as two or more inches of precipitation accumulation after October 1, occurred this weekend.
"With the recent rain and snow, the threshold has been reached. Fire danger has been consistently 'Low' over the past several days, and more precipitation is in the forecast. Fire season has been declared over as of November 19, 2023," advised park fire officials.
With the end of fire season declared, property owners in the area are now allowed to ignite residential debris piles.
"Residential pile burning is important for reducing fire hazards and can only be conducted on permissible burn days. Property owners and residents must follow all burning guidelines," noted park fire officials, adding, "Thank you for a safe 2023 fire season and for doing your part to reduce hazardous fuels around your building and properties."
For a step-by-step guide to safe pile burning, click here.