Hiring Of Coaches On Sonora High Special Agenda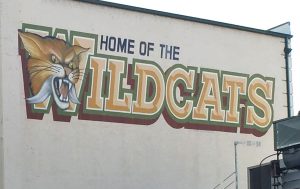 Wildcats Logo Sonora High School

View Photos
Sonora, CA — The Sonora Union High School District Board of Trustees will vote on hiring a new boys varsity basketball coach, baseball coach and potentially a soccer coach.
This past Tuesday the Board of Trustees were scheduled to promote current boys JV basketball coach Lloyd Longeway to the varsity position. The meeting, however, was cancelled due to a lack of board quorum. Longeway's hiring will be voted on during a special meeting scheduled for this coming Tuesday evening. In addition, the meeting documents indicate the board will vote on hiring Chet Winham as the varsity boys baseball coach. The board is also tentatively expected to vote on the hiring of a (to be announced) soccer coach, however, the details were not yet finalized ahead of today's posting of the agenda.
The coaching changes follow the resignations over the summer of basketball coach Dan Dona, baseball coach Will Sarkisian and soccer coach Quani Berisha.
In addition, the board will vote on a lease agreement with the Tuolumne County Arts Alliance so that the organization can continue to utilize the former Sonora Parent Nursery facility, at the dome property, through at least the end of the current fiscal year, June 30, 2018. Rent will be $100 per month.
The board will also vote on moving a total of $520,000 from the Economic Uncertainties Fund into the General and Cafeteria funds. Tuesday's meeting will start at 6pm in the district's conference room at 100 School Street.