CHP: Deadly Labor Day, More DUI Arrests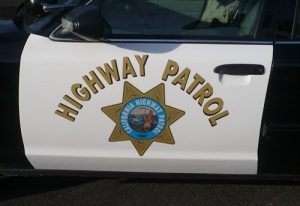 CHP Patrol Car Logo

View Photos
Sonora, CA – Local and state figures in from the CHP's Labor Day weekend Maximum Enforcement Period (MEP) still show the holiday is as dangerous as ever on the roads.
The concentrated focus on traffic enforcement began 6 p.m. Friday and continued until Monday at midnight. According to Sonora Unit spokesperson Officer Faustino Pulido, over the period the CHP statewide arrested 1,071 people for driving under the influence of alcohol and/or drugs and investigated 21 fatal traffic collisions that claimed 21 lives.
Of these 15 were vehicle occupants of which seven were riding without seatbelts; five were motorcyclists of which one rode without a helmet; one involved a pedestrian. Officer Pulido adds that outside of CHP's jurisdiction nine additional traffic fatalities were reported, bringing the statewide total to 30.
While traffic fatalities were down from last year, the CHP reports more DUI arrests statewide. According to CHP data for the 2016 Labor Day MEP, 38 people were killed in traffic collisions across the state, which constituted a nearly 19 percent increase from 2015; officers also made over 1,000 arrests for driving under the influence of drugs or alcohol.
Local Labor Day Holiday MEP Stats
During this year's MEP the CHP in Tuolumne County made five DUI arrests; also issuing 69 traffic citations, one notice to correct and six written warnings, according to Officer Pulido. As reported here, there was also a felony arrest following a pursuit. Sonora CHP also responded to 12 non-injury collisions, two minor injury collisions and one fatality collision.
Officer Pulido states that the traffic fatality occurred Sunday afternoon around 2:30 on Highway 108 West of Forest Route 6N24 in the Eagle Meadows vicinity. As he recounts, Christine Factor, 66, somehow lost control of her 2011 Lexus GX460 and struck a tree while traveling between 50 and 55 miles-per-hour. The crash resulted in injuries to the Carmel Valley woman and her two passengers also from there and she was taken to Adventist Health Sonora for treatment of moderate injuries.
Davis Factor, 82, who had been sitting in the front passenger seat, was airlifted and later died at Memorial Medical Center in Modesto. A 16-year-old female minor who was riding in the middle of the back seating area and also sustained major injuries was flown to Doctor's Medical Center in Modesto.
Somewhat Quieter In Calaveras
In Calaveras County over the MEP, activities looked to be somewhat quieter. CHP San Andreas Unit spokesperson Officer Toby Butzler shares that officers made three DUI arrests and wrote 28 citations, mostly for speeding, although two were for driving left of the solid-yellow lines and two were for driving on a suspended license. CHP officers also handled two traffic collisions. One was a non-injury incident involving a DUI driver.
The other involved major injuries that required the victim to be life-flighted to Memorial Medical Center. Officer Butzler recalls that it happened around 7:30 Saturday morning on Vallecito Road south of Highway 4, when solo driver Michael Morlin, 69, of San Francisco was headed north in a 1984 BMW and rode down into a ditch after apparently falling asleep. Neither drugs nor alcohol were considered to be factors in the crash.