Local Health Officials Air Concerns About Wildfire Smoke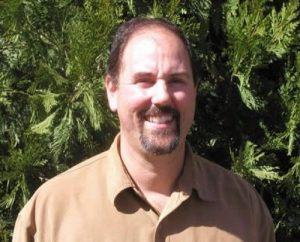 Dr. Dean Kelaita

View Photos
Sonora, CA — Smoke from wildfires burning in the Sierra Nevada has local health officials alerting its potential harm, especially to sensitive groups — and advising how to handle it.
Upfront, Calaveras County's Chief Health Officer Dr. Dean Kelaita encourages those whose think that their existing health conditions are worsening due to the current elevated presence of smoke in the air to seek medical assistance. As the region is experiencing an active fire season, he emphasizes that fires and smoke may well recur, continuing to impact air quality through the summer.
This week the Calaveras County Public Health Division and Air Pollution Control District are classifying the air quality as unhealthy for sensitive groups, particularly noting that the combination of extreme heat for several days and impacts from wildfire smoke can elevate the risk of smoke related health effects. In fact, Dr. Kelaita advises anyone who can see or smell smoke to avoid outdoor activities if possible.
Who's Most At Risk, How To Mitigate Smoke Effects  
He adds that those who are more sensitive to the effects of smoke need to be even more careful. Among those who are most at risk are people with asthma and other respiratory diseases; heart disease and/or high blood pressure; also the elderly, children, pregnant women and people who smoke.
Ways for everyone — and especially the sensitive groups outlined above — to avoid the poor air quality efforts are to stay indoors or limit time outdoors; keep house windows and doors closed; set air conditioners to recirculate air if possible; limit physical activity and exertion; keep vehicle windows closed and make sure auto air conditioning is set to recirculate; reduce indoor air pollutants by eliminating tobacco smoke, vacuuming and use of paints or solvents.
Those with asthma should definitely follow their management plan, according to Dr. Kelaita. Too, he advises, heart or lung disease patients should contact their doctor or clinic if experiencing repeated coughing, shortness of breath, difficulty breathing, wheezing, chest tightness or pain.