Sonora City Council To Debate Camping Ban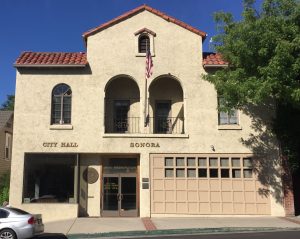 Sonora City Hall

View Photos
Sonora, CA — The Sonora City Council will discuss a proposal that is primarily aimed at homeless residents in the community.
The proposed ordinance would make it illegal to camp on public or private property within the city limits. Sonora had once passed a temporary urgency ban on camping, following a fire that occurred near a homeless camp, but it expired in 2014. Whether to implement a permanent ban has been discussed at recent meetings, with passionate points made on both sides of the issue.
Anyone found in violation of the proposed ban would first receive a cease and desist warning. If they do not comply, the individual would be subject to a maximum fine of $100 for the first violation, $200 for the second infraction and $500 for a third violation (within a one-year period). If additional violations occur, the person could receive a misdemeanor, and potentially six months of jail time.
Today's city council meeting starts at 5pm at Sonora City Hall. It is open to the public.