State Tax Officials Remind Rural Landowners Fire Fee Is Still Due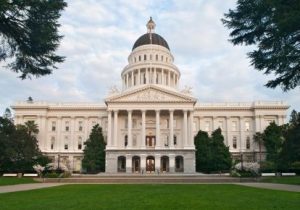 Sacramento Capitol Building

View Photos
Sacramento, CA — Here's a reminder for about 850,000 rural California property owners: you still owe that recently suspended-by-lawmakers wildfire prevention fee this year.
Today the State Department of Tax and Fee Administration issued a statement to the effect, indicating the fees must still be paid for the current year, along with any past-due bills that property owners may owe since the program began back in 2011.
As part of the recently passed cap-and-trade agreement addressing climate change, lawmakers voted to suspend the fire fee collections that would otherwise have begun again next spring. The bills sent out assess owners $152 for each habitable structure per property.
As we recently reported here, the Howard Jarvis Taxpayers Association continues seeking reimbursements to residents for what it calls an illegal tax as part of a court case that is expected to conclude in a trial court later this year.