Drug House Bust On Elm Street, The Sequel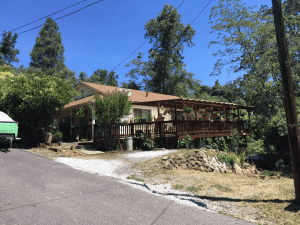 Elm Street House Targeted For Drugs Bust

View Photos
Sonora, CA — Four people were arrested for a second time on various drug and drug sales charges at the same Sonora home following the service of a search warrant this week.
According to Tuolumne County Sheriff's spokesperson Sgt. Andrea Benson, the arrests followed a Wednesday morning search of an Elm Street residence that was the site of a previous — and recent — set of arrests, as reported here. The four are 33-year-old Dannielle Daley, 27-year-old Martin Hesseltine, 25-year-old Erika Olsen, and 30-year-old Fabian Ramirez, who were all booked into the Tuolumne County Jail on various drug and sales charges.
Sgt. Benson states that the group was charged after an ounce of methamphetamine, drug use paraphernalia, evidence of drug sales, and other illegally possessed contraband were found.