Solo Crash Leaves Trail Of Destruction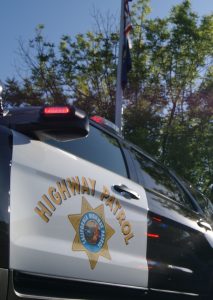 CHP patrol car

View Photos
Valley Springs, CA – A Valley Springs woman was arrested for DUI but not before leaving a trail of destruction behind her.
The CHP reports that 54-year-old Laurie Jones had been drinking before she got behind the wheel of a 2009 Chrysler 300. She was eastbound on Highway 26 traveling at a high rate of speed and misjudged a curve near Hogan Dam Road. The CHP reports she went off the roadway through a wire fence and into a field. The car fishtailed out of control, smashed into a second fence and ended up crossing the highway again almost hitting another vehicle head on. The vehicle finally stopped when it smashed into a dirt gutter and got stuck.
Jones was not injured in the wreck.