Toddler Injured In Rollover Crash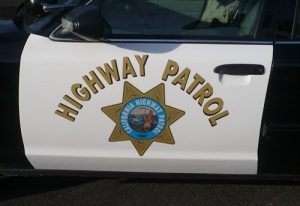 CHP Patrol Car Logo

View Photos
Mokelumne Hill, CA – A two-year-old boy suffered major injuries in a solo-rollover wreck on Highway 49 in the Mokelumne Hill area.
The crash happened just after 11 p.m. on Wednesday north of the Center Street intersection. The CHP reports a 1991 Dodge pickup driven by 29-year-old Michael Linebaugh of Arnold was northbound on the highway at a speed of about 45 mph. There were two passengers in the truck, 26-year-old Ashley Agasi and her toddler son Kane. Linebaugh lost control of the truck on a curve and it went up a steep embankment, flipping back onto the highway and crashing onto its roof. As the pickup's roof hit the ground Kane's arm went out the passenger's window and was pinned between the roof and the pavement, according to the CHP.
Fire personnel were able to lift the truck up freeing the toddler, who was flown to US Davis Medical Center for treatment. Butzler reports Kane was in a child safety seat.