Mark Twain Health Care District Hires ED, Plots New Way Forward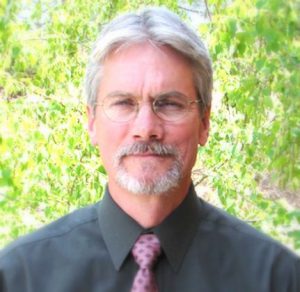 Dr. Randy Smart, Incoming Mark Twain Health Care District Executive Director

View Photos
San Andreas, CA — As tough critical decisions loom that will shape the future of local rural medicine in Calaveras County, its health care district has tapped a new leader to man the helm.
Last December, the Mark Twain Health Care District (MTHCD) board hired consultant Larry Blitz to serve as an interim executive director. As reported here back in March, Blitz focused on helping frame possible routes past a critical crossroads from which the district must navigate a viable future, spurred by the ending of district's long-term contract with Dignity Health, set to expire Dec. 31, 2019. Dignity not only manages hospital operations, it also co-owns assets estimated at about $25 million.
By late May, the district board decided to seek a permanent ED to further guide how Mark Twain Medical Center will operate for the next several decades. Board member and local physician Randy Smart, who was eventually selected, shares that when the position came open, he decided he was not only interested but that he could do a lot by applying.
"So back in early June, I resigned from the board — it was really painful because those things always have negative connotations," Smart recalls. "That same week, I submitted my CV and a letter of interest for consideration — and I did it with a lot of enthusiasm and excitement." He stresses that he competed hard for the position along with nine or ten other candidates who applied from around the state and was shown no favoritism.
Military MD 'Retiree' Plies Second Career Back Home  
Smart, who initially ran for and won a district board seat in 2012 and was reelected by an overwhelming majority of votes in 2016, originally hails from Murphys, although he spent years as an Air Force physician running military hospitals and exploring the world, as he puts it.
"I went to Murphys Grammar, Calaveras High –and left in 1980…about six months after 9/11, I decided to retire. I had been on 13 military deployments and spent a lot of time away from home," he recounts. It was at the age of 48 that he and his wife, now nationally-known painter Kathleen Dunphy, settled back in Murphys and built a log cabin.
Initially thinking he would slow down a little and do less, Smart recalls those plans of about 15 years ago lasted about a week before he began working in the district's rural health clinics; first in Arnold, then in Valley Springs before opening a practice in San Andreas that gradually moved over to Murphys. He says he plans to continue seeing patients half-time and devote the balance to his ED duties, which is officially slated as a parttime position.
"When they asked me 'when can you start?' I said how about now…and just jumped right in, non-paid for a couple of days — it was a very quick and smooth transition," Smart chuckles. He opines that though his healthcare experience as a former district board member and as an in-house physician experience may have helped tipped the board decision, he also brings a pretty good local perspective.
Now Settled In Behind the ED's Desk
From the get-go, he states, "Healthcare is becoming much, much more complex very rapidly – almost exponentially. There are people like me, the doctors and nurses who want to take care of the patient — and there is the patient who has a basic need."
Further illustrating, he continues, "Maybe it is  a kidney stone or a headache — and there is all this 'stuff' in between those two…insurance companies, regulations, state and federal governments, pharmacies. The challenge is to minimize those barriers and provide a better interface and better access. It is super challenging. Every healthcare system in the country is looking at this right now and with Affordable Healthcare and some of these other challenges, that can be really hard to do."
Smart says the district board is very committed to looking at every option it can in terms of providing a stable and competent hospital for the county, and has distilled perhaps five different ways down to three. Of these, one is to affiliate again with Dignity under a different contract; the second is to go with Adventist Health, which operates nearby hospitals in Sonora and Lodi as well as clinics in Calaveras County. The district is currently in negotiations with Dignity Health with a proposal on the table. He shares, "We are also negotiating with Adventist Health — and we are seriously [as a third option] looking at managing the hospital independently." Details of both partnership proposals, currently under non-disclosure agreements, are not able to be publicly discussed. Smart says at this particular time all three options have equal standing.
While Smart maintains the independent option is technically "do-able," he admits it is probably the most expensive as well as the most risky, as it requires financial reserves for unexpected events and the ability to successfully negotiate contracts, which comes harder for a solitary hospital than one that is part of a system. Too, he points to a growing trend in healthcare organizations not going for independence but coming together to collectively build more financial reserves and stronger voices within the industry.
Plotting The Way Forward
"The really good news is that the board has these options," Smart counters. "Most rural hospitals have very few options these days. They might have one option — and it is one that they do not even like — but it is the only one they have besides 'close the hospital.' So it is really cool that things that were put in place 30 years ago have evolved into a scenario where we do have options."
As far as the district's timeline goes, Smart projects that the current negotiations should be ready to publicly air by sometime in September. "Frankly, they need to be…and as those ideas take final form, the board will bring that to the public…hold some public meetings and discuss the pros and cons,"  he states. Then, he estimates, by October perhaps, the board will settle on what it determines to be the best option, which could be presented by December or January to the county supervisors. If the timing goes as outlined, the board would be able to notify county elections officials by the end of January, then draft the ballot measure in time for voters to weigh in as part of the June 5, 2018 primary.
Smart stresses that while the district's five rural clinics continue to struggle for a variety of reasons, they remain among the district's most important services. Looking into the future of local healthcare in Calaveras, he shares, "What I would really like to see is the best customer service, the best patient access — financially solvent with really upbeat, energetic employees. That is what I envision — and regardless of who we affiliate with or if we are independent – those should be the goals."
Currently, about 70 percent of Calaveras County residents seek healthcare services outside the healthcare district for reasons ranging from expense to a shortage or lack of certain available services, according to Smart. It is obvious, he says, "We can improve what we are doing today and I have fairly strong commitment and vision toward that." Providing food for thought, Smart points to a few more statistics that clearly show how tenuous and uncertain rural healthcare options might and can easily become. "If you look at what rural hospitals are facing, 80 have recently closed and 470 are at risk of closing in five years. When you close the hospital you become a 'medical desert' with no healthcare," he says somberly. Quickly brightening, he emphasizes, "And the last thing that our board wants is for Calaveras County to become one of those!"