Bringing Life-saving Tools To High Foot Traffic Areas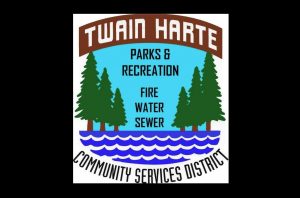 Twain Harte Community Services District

View Photo
Twain Harte, CA – After a man collapsed in a Twain Harte business and was luckily saved by an off-duty police officer who administered CPR, a life-saving plan was hatched.
"That incident always stuck in my mind when it came to 'right place at the right time' for the person in need, but it also brought up the question, how can we add another layer of protection to those who reside and visit Twain Harte?" asked TH Fire Chief Neil Gamez. "When the opportunity presented itself for a grant to fund this project potentially, GM (Tom) Trott and I were so excited to see it come to life in our great mountain community."
Chief Gamez is referring to the Twain Harte Heart Start Program, which was completed this spring by the Twain Harte Community Services District (THCSD) and Twain Harte Fire Department (THFD). The idea came about after that incident and when the Chief and District General Manager Tom Trott did the annual review of the district's strategic plan. With Sonora Area Foundation funding, automatic external defibrillators (AED) were strategically placed in high foot traffic areas for easy, quick use if needed.
A training course for district staff and a free workshop open to all members of the community were conducted this spring by the Twain Harte Area Community Emergency Response Team (THA-CERT), offering classes in a wide variety of topics, one of which is CPR and AED.
The current AEDs are located at these Twain Harte businesses:
Twain Harte Market

Twain Harte Ace Hardware

Twain Harte Fire Department

The Local Press

Twain Harte Pharmacy