One Year In County Jail For Road Rage Incident Involving Pregnant Woman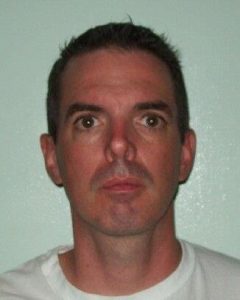 David Serpa Jr.

View Photos
Sonora, CA — A Sonora resident and teacher was sentenced this week after being found guilty of a road rage hit-and-run incident two years ago. As reported here the incident happened on August 7, 2015 in the Crystal Falls area when a pedestrian walking with his son yelled at 40-year-old David Serpa Jr. to "slow down." Serpa then put his car in reverse and backed into a parked vehicle. It hit the pedestrian's 30-year-old wife, who was eight months pregnant, and their 10-year-old daughter. Serpa drove away from area and his car was found later the next day, the follow day Serpa turned himself into the Tuolumne County Sheriff's Department.
Serpa received a sentence of one year in county jail plus 5 years felony probation. He must also complete a 16 week impulse control program and the court retains jurisdiction regarding any restitution. Serpa has one day credit for the day he served in jail prior to posting bail.
The incident was originally charged as four counts of assault with a deadly weapon, it was changed to one count of felony hit-and-run causing injury plus concealing evidence.  The prosecution, Assistant District Attorney Eric Hovatter, had asked the court for a two year state prison sentence, presenting evidence that Serpa likely hid himself and other evidence from law enforcement indicating he was drunk and/or impaired by marijuana during the crime. Serpa was not charged with a DUI, although he had one prior drunk driving conviction in 2000. Hovatter stated that Judge Donald Segerstrom ruled on the basis that he couldn't be 100 percent sure why Serpa didn't turn himself in sooner.
Hovatter says, "There were a lot of people that came forward and had praise for Mr. Serpa, for his teaching, and his standing as a family man and the Judge felt that the unexplained conduct and the concerns [the judge] had balanced with the lack of criminal history and the letters about [Serpa's] character that [Judge Segerstrom] felt the most appropriate sentence was one year in county jail and felony probation."
According to Hovatter there were concerns about the unborn baby at the time of the incident, but he states that the child was born and "appears to be fine."