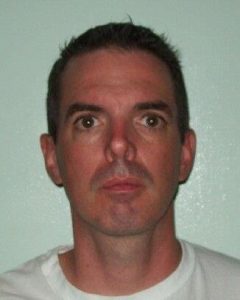 David Serpa Jr.

View Photos
Sonora, CA — A Sonora man was arrested on charges of assault with a deadly weapon and felony hit and run.
It stemmed from an incident that happened Friday evening in the 21000 block of Crestview Drive. Witnesses reported to the Tuolumne County Sheriff's Office that several people were leaving a family gathering at a home, and a Mitsubishi Eclipse went by at a high rate of speed. A pedestrian walking with his family, and carrying his two-year-old son, yelled "slow down." The driver of the Mitsubishi then put the car in reverse and accelerated toward the pedestrians. The car proceeded to slam into the front of a parked vehicle. The parked vehicle then hit a 30-year-old female, who is approximately nine months pregnant, and her 10-year-old daughter. The driver of the vehicle then sped away.
The 10-year-old girl suffered abrasions and was treated at Sonora Regional Medical Center. The Sheriff's Office says the adult female was taken to an out of county trauma center for treatment of serious, but not life threatening, injuries.
The following day, the vehicle was located, covered by a tarp, in the 21000 block of American River Drive. Deputies obtained a search warrant for the car, and the vehicle was impounded for further investigation.
On Sunday, the owner of the car, 40-year-old David Serpa Jr., arrived at the Tuolumne County Sherriff's Office. After speaking with deputies, Serpa was arrested and booked into Tuolumne County Jail. His bail was set at $40,000, which he was able to post, and he was released pending his arraignment in court to answer to the charges.
Sgt. Scott Johnson of the Sheriff's Office notes that the investigation is ongoing.