Details On Six Vehicle Pile-Up On Highway 49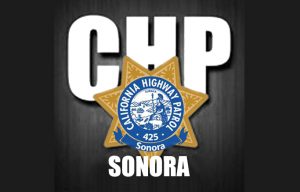 CHP Sonora

View Photos
Sonora, CA — The CHP has released new information regarding the chain of events that led to an eventual six vehicle wreck on Highway 49 near Parrotts Ferry Road on Wednesday morning.
It is an update to an earlier story. The CHP reports that several southbound vehicles on Highway 49 slowed down and came to a stop because multiple emergency vehicles, with their lights flashing, were approaching in the northbound lane of Highway 49.
CHP Officer Brian Bowman notes that 19-year-old Kyle Baird of San Andreas was traveling in the southbound lane at around 55 mph in his Ford Ranger and was looking down at the GPS on his cell phone. He failed to notice the vehicles stopping in front of him, and eventually slammed on the brakes, and hit the rear-end of a Ford Mustang driven by Janice Barton of Angels Camp.  As a domino effect, four other southbound vehicles were hit, including a Honda Pilot driven by Lane Scott of San Andreas, a Chevy Cruze driven by Samuel Turner of Sacramento, a Volvo driven by John Jones of Burson and a Toyota FJ Cruiser driven by James Gallie of San Andreas.
The driver of the Ford Mustang, and a passenger in the Volvo, reported minor injuries, and were transported away by family members for medical treatment. The crash occurred during the nine o'clock hour Wednesday morning and resulted in some traffic delays on Highway 49 while the wreckage was removed.