California Lawmakers To Receive A Pay Raise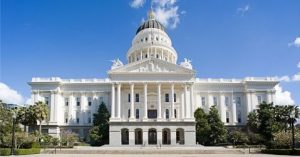 California State Capitol

View Photos
Sacramento, CA — State lawmakers will soon receive a 3-percent pay increase.
Today the California Citizen Compensation Commission voted to increase the pay in December for the governor, state senators, assembly members, board of equalization, lt. Governor, controller, secretary of state, attorney general, treasurer, insurance commissioner and superintendent of schools.
For example, the governor's pay will go from around $190,000 to $196,000, and members of the Senate and Assembly will go from about $104,000 to $107,000. Jerry Brown will become the highest paid Governor in the country. Pennsylvania currently pays its governor just over $193,000. The commission noted that the percentage increase is below what was recently granted to rank-and-file state workers.