Tuolumne County Would Benefit From Senate Bill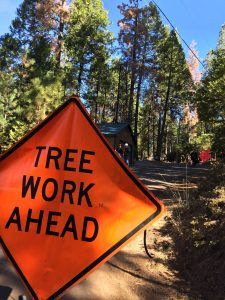 Tree Work sign

View Photos
Sacramento, CA — A bill authored by Senator Tom Berryhill would help Tuolumne County pay for its tree removal efforts.
Senate Bill 265 was approved in the Senate on Wednesday, and calls for increasing the amount of state aid Tuolumne County would receive, from the current 75-percent of removal costs to 90-percent. Senator Berryhill, says, "This bill will save lives. I look forward to working with members of the Assembly and the governor on this important issue."
Berryhill indicates that the bill would allow more tree removal work to be completed, and reduce the risk of wildfires in the region.