Jamestown Man Arrested For Making Threats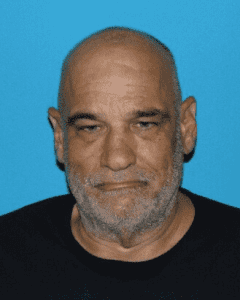 Mark Mahler

View Photos
Jamestown, CA – A Jamestown man who claimed he had a gun while confronting a neighbor with a toddler, moments later challenged his roommate to a knife fight was taken into custody Monday night.
Tuolumne County Sheriff's Deputies responded to the 11000 block of La Grange Road in Jamestown for two separate reports of threats made by 60-year-old Mark Mahler. The first incident involved a neighbor who was returning home with his three year old daughter in his vehicle. Mahler allegedly blocked his path and then walked up to the passenger window and told the man not to mess with him because he had a gun in his pocket, according to Tuolumne County Sheriff's spokesperson Sgt. Andrea Benson. She adds, "The man believed Mahler had a gun, and was in fear for his and his child's safety. Mahler also challenged his roommate to a 'duel' with knives, and told him to call the sheriff's office because it would not end well for him. The roommate did not know what Mahler was capable of, and was fearful that he did have knives and would attack him."
Deputies determined that Mahler was under the influence of alcohol and arrested him for making criminal threats. His bail is set at $20,000.