Alleged Burglar Pretended To Work For Business He Was Robbing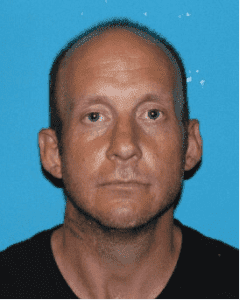 Nicolas Dolman, TCSO Booking Photo

View Photos
Sonora, CA – A quick-thinking employee helped thwart a brazen early morning burglary attempt.
According to Tuolumne County Sheriff's spokesperson Sgt. Andrea Benson, deputies were dispatched to a business at 20100 Cedar Road North in Sonora soon after the employee arrived at work early Tuesday.
Noticing several window screens missing and spotting a man standing in the breezeway between buildings, she quickly realized something was amiss and left the area to give authorities a timely call.
When deputies arrived, they found 38-year-old Sonora resident Nicholas Dolman inside the gate of the business. "It was discovered that offices inside of the building had been ransacked and a flashlight had been left behind," shares Sgt. Benson.
Continuing, she recounts, "Dolman told the deputies the flashlight was his and that he was allowed to be there because he was an employee — Dolman is not employed at the business. Dolman is on parole and was booked into the Tuolumne County Jail for burglary and a parole violation…I think, for assault with a deadly weapon."
Due to the disarray left in the burglary, Sgt. Benson says that what may be missing from the incident is still under investigation.