Groveland Man Arrested For Attempted Murder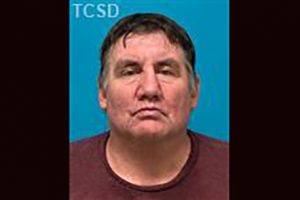 Patrick Prest

View Photo
Groveland, CA – A Groveland man was placed on a half-million dollar bond after turning himself in for attempted murder after his victim escaped and called 911.
Last Tuesday morning (3-21-23), a man reported he had been kidnapped and beaten up but was able to escape his capture. Tuolumne County Sheriff's deputies responded to the area of Smith Station Road near County Line Road in Groveland, where the victim ran for help. When deputies arrived, the man told them he was forced from his Pine Mountain Lake home into a vehicle at gunpoint.
Once inside the vehicle, the man says he was punched and hit with the firearm. Then his wrists and neck were zip-tied, and he was driven to a rural area. He escaped when the vehicle door opened, and he ran away. The victim was taken by ambulance to be treated for his injuries at a local hospital.
After processing the scene, detectives began following up on all available leads, then got a break when, two days later, 54-year-old Patrick Prest walked into the sheriff's office and gave himself up. Prest faces possible charges of attempted murder, kidnapping, assault with a firearm on a person, and felony conspiracy to commit a crime. As this is an ongoing investigation, anyone with information related to this case is asked to contact the Tuolumne County Sheriff's Office Investigation Division at 209-533-5815.