Sonora Teen Killed In Angels Camp DUI Crash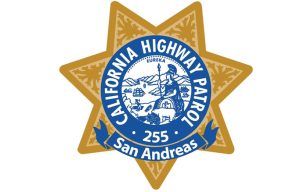 CHP San Andreas Unit logo

View Photo
Angels Camp, CA — The CHP reports that an 18-year-old woman from Angels Camp was arrested after a tragic crash that killed a teen in the other vehicle.
It happened at 4pm on Sunday on Highway 49 south of Deer Creek Road in Angels Camp.
The CHP reports that 18-year-old Savannah Cooper of Angels Camp was driving a 2006 Ford F-150, while intoxicated, northbound when she drove onto the dirt shoulder, lost control, and then traveled into the opposing traffic lane. Her truck collided with a 2017 Ford Escape driven by 65-year-old Russell Webster of Sonora. An unidentified 13-year-old girl from Sonora in Webster's vehicle was killed in the crash, and both an 11-year-old boy and a 13-year-old boy suffered major injuries, and were flown to UC Davis Medical Center.
Russell Webster, and an adult passenger, Rachel Webster, 52, both suffered "moderate" injuries and were taken to UC Davis and Memorial Medical Center.
Meanwhile, Savannah Cooper and a minor passenger in her truck were taken to Doctors Medical Center to treat moderate injuries.
The CHP reports that Cooper was arrested for felony DUI causing injury.