Wanted Man, Others Arrested Following Neighborhood Chase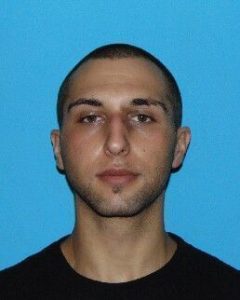 Armando Gonzalez, TCSO Booking Photo

View Photos
Sonora, CA — Following a brief chase through a local mobile home park a man sought on several outstanding warrants was nabbed along with two associates.
It was right around noontime Friday when deputies approached a Honda Civic parked at the Starr Mobile Home Park in Sonora to talk with a trio there. One of them, 22-year-old Armando Gonzalez, took off running and while a deputy gave chase, the subject eventually circled back to the vehicle.
There, the three were detained until more units arrived onscene.
Gonzalez was subsequently arrested for warrants associated with possession of stolen property; vehicle theft; providing false identification to law officers; bringing a controlled substance into a jail and possession of drug use paraphernalia. He was additionally charged with resisting arrest and possession of drug use paraphernalia.
The two others who were with Gonzalez, following investigation, also are facing charges. They are 27-year-old Russell Garcia, arrested for possession of brass knuckles, evidence related to the possession of narcotics for sale and drug use paraphernalia; also 39-year-old Bridget Brennan, for possession of drug use paraphernalia.