Confusion Over Whether CA Middle Class Tax Refunds Are Tax Exempt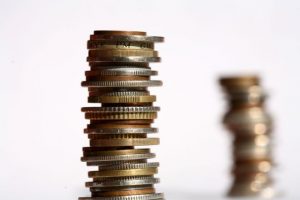 Finance - coins

View Photo
Sacramento, CA — Around 18 million Californians received a Middle-Class Tax Refund in recent months designed to offset the impacts of high gas prices and inflation.
The one-time payments ranged from $200-$1,050.
This week, the IRS put out a statement requesting that Californians who received one hold off filing income taxes temporarily, as the agency is clarifying whether these payments should be taxed, federally. California has already announced that the money is not subject to state taxes.
Republican Assembly and Senate members, including local representatives Jim Patterson and Heath Flora, have sent a letter to President Biden, asking that the payments be federally tax-exempt. It notes that the current uncertainty is leading to much confusion.
The letter adds, "Promised as a payment to help combat soaring inflation, these limited refunds were touted as financial relief to residents — similar to the federal stimulus checks issued during the pandemic. Like the federal stimulus dollars, the refund was issued from taxes paid by Californians. Therefore, California's Middle-Class Tax Refund must be given the same federal tax exemption."