One Regional Highway Has Already Reopened And Another Could Today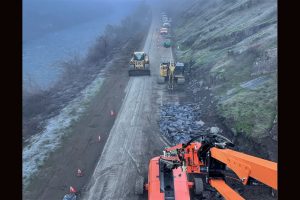 HWY 140 rockslide repairs nearly completed

View Photos
Mariposa County, CA – Caltrans has reopened one regional highway and hopes to do the same for another today after both were damaged during the recent storms.
A rockslide last week temporarily closed Highway 140 to Yosemite National Park in Mariposa County, as earlier detailed here. With crews having the roadway nearly cleared and repaired, Caltrans reports it could open this afternoon. Currently, it is open to one-way traffic through Briceburg in Mariposa County.
Caltrans detailed, "Crews have made great progress clearing the rockslide, and the roadway could be fully reopened on Saturday, Jan. 28, subject to weather, traffic incidents, the availability of equipment and/or material, and construction-related issues."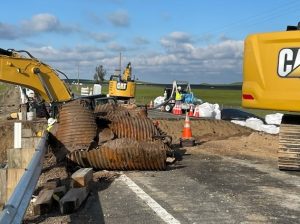 Highway 4 in Farmington, a popular route to Stockton from the Mother Lode, especially for Calaveras County residents, was temporarily closed between Buckman Road and Waverly Road, just west of the San Joaquin/Stanislaus County line, for about a month after flooding tore a section of the roadway away. Caltrans crews were able to complete the repairs on Friday, allowing the highway to fully reopen.