Local Graduation Rates Beat Latest Statewide Figures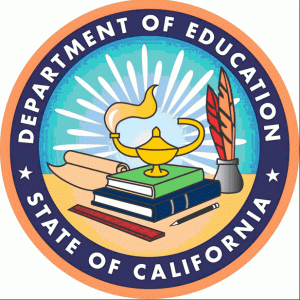 California Department Of Education

View Photos
Sacramento, CA – High school graduation rates in the Mother Lode are markedly higher than across the state, according to data just in from state education officials.
The latest figures indicate that, across California, out of 489,036 enrolled seniors during the 2015-16 school year, 401,957 – slightly more than 83 percent graduated and just under ten percent dropped out. Interestingly enough, when compared to the previous school year, the graduation rate improved by one percent and the dropout rate declined by roughly the same amount; encouraging since the statewide enrollment over the two school years remained largely the same.
State Superintendent of Public Instruction Tom Torlakson reports that California's graduation rate is up for the seventh year in a row and at a record high for the class of 2016
Calaveras: Grad Rate Over Ten Percent Higher 
Locally, of 538 Calaveras County seniors enrolled during the 2015-16 school year, 506 — just over 94 percent graduated — with just over two percent dropping out. The graduation figure is roughly equivalent to the previous school year when out of 550 seniors, 516 graduated, but dropouts were slightly up at over three percent.
The Calaveras graduation rate these past two school years shows a definite – four percent — improvement from the previous four school years (the period from 2010-11 through 2013-14), over which the graduation rate averaged about 90 percent from generally declining enrollments of well under 600 seniors. During this time the average dropout rate was about five percent. Interesting, going back to the 2009-10 school year – with 624 seniors, the highest enrollment year of the past seven — the graduation rate was just over 88 percent with dropouts of nearly seven percent.
Tuolumne: Also Trending Ahead Of State
In Tuolumne County, the graduation rate among high school seniors shows a slight decline for the 2015-16 school year, during which 461 of 523 graduated – or roughly 88 percent – with an eight percent dropout rate. The previous school year, with 588 seniors enrolled, 523 – or 89 percent – graduated and the dropout rate was under seven percent.
However the results are improved when compared to the previous four school years (2010-11 through 2013-14), during which senior enrollment ranged the high 500s with graduation rates hovering near 84 percent and dropout rates averaging over 11 percent.