Gonzalves Gives Update On Roads, General Plan And Storm Damage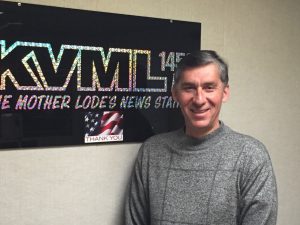 David Gonzalves

View Photos
Sonora, CA — We are starting to get a sense about how much additional revenue Tuolumne County will receive after California lawmakers voted last week to increase the gas tax and other vehicle licensing fees.
Tuolumne County Community Resources Agency Director David Gonzalves was the guest on Mother Lode Views this past weekend. He stated, "You never know for certain, but the bill has some calculations in it and the CAO (Craig Pedro) and I have been looking at it. We hope that we'll get an additional $3.5-million, and it could be greater than that. It will be added onto the $4-million plus that we receive right now. That will make a big difference to put boots on the ground, and get projects going, to repair and update our road systems."
The legislation notably increases the gas tax by 12 cents a gallon, up to 43 cents.
In response to the winter storm damage of recent months, Gonzalves said FEMA officials are expected to return to the county this week to look at proposed projects. For many of those efforts, the county is expecting to receive a share of state and federal dollars. Assessing the local situation, Gonzalves said, "It is about $8-million in damage, and growing. There are culverts that have failed, road slides, and complete loss of some roads. We are assessing those, and trying to put together a work program, along with our 65 other projects in our engineering and roads division, putting another 30 to 35 onto the staff. Trying to get to those is a daunting task."
He also gave an update on the General Plan Update, which is a roadmap for growth and development in the county. Gonzalves stated, "The General Plan was in the process of being updated prior to me being hired. The board was gracious enough to allow me to have some extra time to look at it to see if there is anything I would suggest move forward in a different manner." In the next couple of months he plans to provide an outline of the General Plan Update to the Board of Supervisors, and anticipates that it will be adopted in 2018 after public hearings and review.
To hear the entire 30-minute show with CRA Director Gonzalves, click here. He also spoke about his background, current development projects, and efforts to create a new marijuana ordinance.