A Local Health Program Is Awarded Another State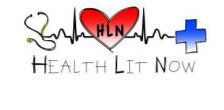 HealthLitNow

View Photos
Sonora, CA — Non-profit HealthLitNow (HLN) has received its third grant in as many years from the Statewide Office of Healthcare Planning and Development (OSHPD).
As reported here, the organization was already awarded $230,000 last year. HLN was launched from the Tuolumne County Innovation Lab in 2014 to provide Public Health Literacy programs for K-12 students throughout Tuolumne County and the Sierra Region. The $12,000 grant will fund expanding the Exploratorium of Healthcare Careers Workshops in Tuolumne County and Calaveras Counties into the 2018 academic year.
HLN President Barry Hillman had this reaction to the third straight grant from the state, "We are pleased to receive this acknowledgment by OSHPD in support for our programs. A growing demand for healthcare workers provides an opportunity for area youth to remain in Tuolumne and Calaveras Counties while earning a family wage income. The EXPLORE HCC workshops bring greater awareness of health literacy and healthcare career opportunity to students and their families. This grant once again affirms the value of our programs and the dedicated effort of more than 35 community volunteers who have participated and presented at the EXPLORE HCC in-school workshops."
The HLN offices are located at 99 N. Washington Street and 101 Hospital Road on the third floor of the former Tuolumne General Hospital.