Former Tuolumne County Supervisor Thornton Passes Away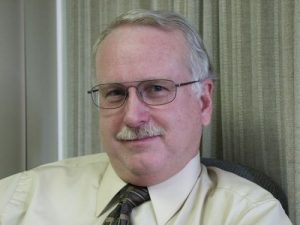 Mark Thornton

View Photo
Groveland, CA — Mark Thornton, who spent 12 years on the Tuolumne County Board of Supervisors, has died at the age of 68.
The longtime south county leader had been battling health issues in recent years and passed away on Friday at Adventist Health Sonora.
Thornton was born in Orange County in 1954 and moved to Groveland in 1976 after earning his bachelor of arts degree in sociology from California State University, Fullerton. He spent time as both a local historian and consultant. He jumped into politics in 1979 by becoming a member of the Groveland Community Services District Board of Directors. Later he spent time on the Tuolumne County Historic Preservation Review Commission, Tuolumne Blue Ribbon Growth Management Committee, and the Oak Grove Cemetery District.
In 1996, he successfully ran for Tuolumne County Supervisor, and defeated incumbent Mickey DeBernardi, to represent the Groveland area. During his time in office, he had a passion for protecting the county's historic and cultural resources. Thornton served three terms on the board (spanning 12 years) and lost a re-election bid to John Gray in 2008.
Thornton remained an advocate for south county issues after leaving office. We reported in 2012 that he later rejoined the Oak Grove Cemetery District, and last year, as a private resident, was very vocal against a tax plan that was being discussed in Groveland.
The Terzich and Wilson Funeral Home is overseeing the funeral arrangements. Cremation is planned and the inurnment will be at the Oak Grove (The Divide) Cemetery in Groveland at a later date.