The Need For More Road Funding Questioned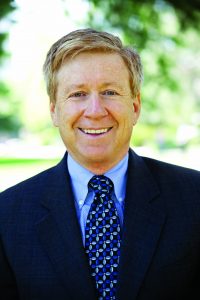 George C. Runner,

View Photos
Sonora, CA — The Mother Lode region's Board of Equalization (BOE) member continues to argue against increasing taxes and fees to fund a road repair plan. The increases are outlined in $52.4 billion plan supported by Governor Jerry Brown as covered in the KVML "Newsmaker of the Day" here.
Runner addresses the funding issue in his new myMotherLode.com blog "Premium Paid For Good Roads." He argues against the idea of increasing the gas tax and vehicle licensing fees. Noting in 2002, voters passed Proposition 42, a constitutional amendment meant to ensure that motor vehicle sales taxes be used for transportation purposes followed by Proposition 1A in 2006, because the dollars were spent on other projects. Runner states Californians already pay $4.5 billion to $5 billion a year in fuel taxes and overall state revenues have grown 50% since 2008 to $122 billion. He questions "If there isn't enough money for roads after all we've paid, it makes you wonder what Californians have been paying for the whole time."
Additionally he says Californians could end up paying as much as 80 cents in combined federal and state taxes for each gallon of gasoline – a rate higher than any other state. He argues Arizona, with a gas tax of 18 cents per gallon and extreme weather conditions, "has far better roads than California."
In a previous blog here Runner suggested auditing the California Department of Transportation and utilizing cap-and-trade revenue for maintenance needs.
You can read Runner's entire blog, entitled, "Premium Paid For Good Roads," by clicking here.