Supervisors Support TCEDA Budget Increase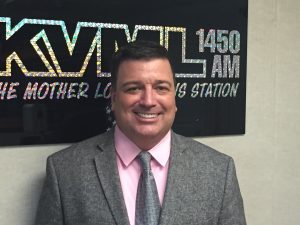 Larry Cope

View Photos
Sonora, CA — Tuolumne County's cost to fund its Economic Development Authority will increase next year, but the Supervisors indicated the end result is far worth the investment.
The Tuolumne County Economic Development Authority is a joint powers agreement created eight years ago between Tuolumne County and the City of Sonora. TCEDA Executive Director Larry Cope stated his preliminary 2017-18 budget is $460,732. Of which, $344,292 would be covered by the county and $102,841 by the city. At this week's Board of Supervisors meeting, Cope noted that the county's share is proposed to increase next year by around $70,000. A notable change is that the Central Sierra Economic Development District, which is made up of various city and counties across the Mother Lode, will no longer be under Cope and the TCEDA's umbrella. Cope says it will result in a reduction of $45,000 in funding, but he notes the CSEDD was taking 60% of his time, which is why the TCEDA is not renewing the agreement after a five year run.
Budget costs are also projected to be higher related to PERS, facility leasing and marketing.
Cope noted that over his past eight years as the TCEDA Director, there have been $122-million in capital investment projects in the county, with some of the most notable efforts being the Rush Creek Lodge and reopening of Sierra Pacific Industries Standard Mill. In addition, there are an additional $350-million in capital improvement projects currently in the design or construction process. The most notable is Sonora Regional Medical Center's Cancer Center. He stated that the completed projects to this point have resulted in 1,015 jobs created, and they range in pay from $11.68 to $41.93 per hour, with an average of $20.39 per hour.
The Supervisors praised Cope for his tireless efforts, when endorsing the preliminary budget. District Five Supervisor Rodefer noted that he feels the spending is the "best investment the county makes."