Stabbing In San Andreas Park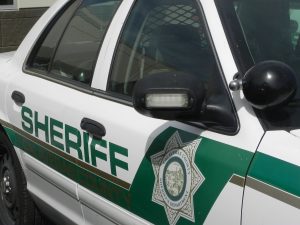 Calaveras County Sheriff

View Photos
San Andreas, CA – Calaveras County Sheriff's officials report drugs played a role in a park stabbing in San Andreas and the witness is being tight lipped about the incident.
Sheriff's officials report a 22-year-old man from Mountain Ranch man was stabbed in the back after allegedly fighting over a marijuana sale in Turner Park off Highway 49 around 8:30 p.m. Saturday. The victim was able to walk to a nearby business for help. Sgt. Anthony Eberhardt says, "The victim sustained a minor laceration to his back. He only provided vague details about the incident to the investigators. If the victims not being cooperative, who knows if he is actually telling the truth."
The unidentified suspect took off after stabbing the victim with an unknown instrument.  Anyone with any information on the incident is asked to call the sheriff's office Anonymous Tip Line at (209) 754-6030.