Wanted Soulsbyville Man Escapes Authorities Again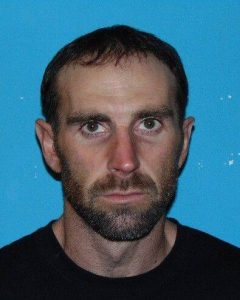 Kasey Questo

View Photos
Soulsbyville, CA — For the second time in just the past few weeks, a wanted Soulsbyville man has escaped law enforcement officials following a vehicle pursuit.
Tuolumne County Sheriff's deputies attempted to pull over 32-year-old Kasey Questo back on March 19th, as reported here,  in the area of Quail Mine Road in Columbia. At one point, officials say Questo accelerated the vehicle towards a deputy that was approaching on foot. Questo eventually rolled over the truck and ran away into a wooded area on foot. Deputies later confiscated methamphetamine and marijuana from the vehicle. Questo was wanted at the time on charges related to burglary and identity theft.
Yesterday morning deputies spotted and attempted to pull over Questo on Soulsbyville Road near Willow Springs. After a short pursuit, Questo jumped out of the truck and ran away near Yosemite Road. Deputies, and the K9 Hans, ran after Questo, but he was able to get away. Two deputies were injured in the foot chase when a fence gave way. One deputy suffered a major ankle injury and the other had a minor hand injury. Anyone with information on Questo's whereabouts should contact law enforcement.   He was last seen in the 16300 block of Yosemite Road. He is 6'2, 175 pounds, brown hair and hazel eyes. He was wearing blue jeans and a yellow shirt.