Tuolumne D.A. Skeptical Of New State Sentencing Rules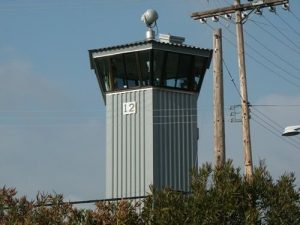 Sierra Conservation Center

View Photos
Sacramento, CA – State prison officials recently began implementing new requirements that are part of Prop 57, which voters passed in November, to help trim the state's prison population.
California corrections officials hope to cut the state prison population by nearly 9,500 inmates after four years by reducing sentences up to six months for earning a college degree and by up to a month each year for participating in self-help programs like drug counseling. Tuolumne County District Attorney Laura Krieg was very vocal in her opposition to the proposition as reported here. Her main concern, "These regulations currently only give us a 30-day notice.  It is often very difficult for us to locate the victim or assist the victim in writing a letter if they want to object. Also it's difficult for us to write the letter because a lot of time we need to track down their [inmates] previous criminal history, which can be in multiple other counties. So, our number one concern is how we're going to be notified and the lack of time that we have to respond in a case where we want to object."
Krieg proudly notes that while the measure passed in the state, the county voted it down. Another criticism she has of the new rules involves murderers. Krieg says these regulations do things we have never seen before, she states, "For example convicted murderers, unless they're condemned to death or they're serving life without parole, murderers are now entitled to conduct credits."
The state reports that the changes will eventually lower the prison population by about seven percent.