Tuolumne County Superior Court Judge Gorman Campbell Takes Office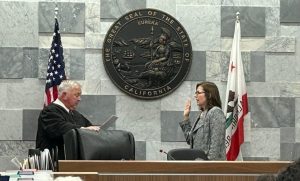 Presiding Judge Kevin Siebert swears in new Judge Hallie Gorman Campbell

View Photo
Sonora, CA — A swearing-in ceremony was held Tuesday afternoon for Hallie Gorman Campbell to assume office as the newest Tuolumne County Superior Court Judge.
We reported in early October that Gorman Campbell was picked by Governor Gavin Newsom to fill the seat of retiring Judge Donald Segerstrom.
Tuesday's 4pm ceremony was led by Presiding Judge, Kevin Siebert, inside the Courthouse on Justice Center Drive.
Most recently, Judge Gorman Campbell, 41, was an attorney with the Tuolumne County Public Defender's Office. She received her BA degree at the California State University at Chico, in 2004, and attended law school at the University of the Pacific – McGeorge School of Law where she received her Juris Doctorate in May of 2010.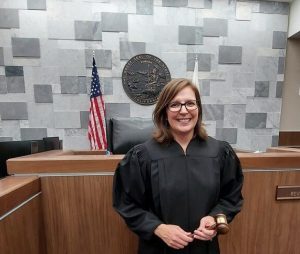 Gorman Campbell's judicial seat which was won by Segerstrom in 2018 is next up for election in 2024.