Mother Lode Jobless Rates Buck State Trend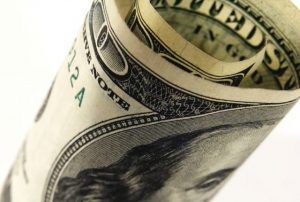 Money

View Photos
Sonora, CA – California's unemployment rate decreased but the Mother Lodes did not follow suit.
The state's jobless rate decreased to 5.2 percent in December down from 5.3 percent in November and 5.9 percent in December 2015. The state Employment Development Department reports California added 3,700 nonfarm payroll jobs in December.
In the Mother Lode, Tuolumne County saw an increase from 5.7 percent in November to 6 percent last month. Calaveras County's rate remained unchanged at 5.4 percent.
Sectors that had the most gains were trade, transportation and utilities with an increase of 13,400 jobs, Professional and business services lost 8,600 jobs posting the largest decrease for the month of December.
San Mateo County had the lowest unemployment rate in the state at 2.7 percent, a one percent dip from November. Colusa County marked the state's highest jobless rate for the month at 19.5 percent.
The national rate inched upward a tenth of a percent to 4.7 percent in December.