California Legislature And President Trump At Odds Over Immigration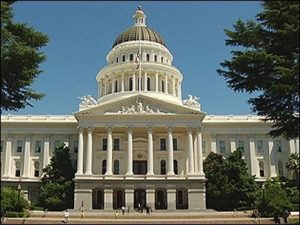 California Statehouse

View Photos
Sacramento, CA — Democratic leaders in the California legislature are threatening legal action over President Donald Trump's executive orders relating to immigration.
The President yesterday reiterated his promise to build a wall and also step up deportations and immigration enforcement.
In signing the pair of orders, President Trump said, "Beginning today, the United States of America gets back control of its borders…it gets back its borders."
California Assembly Speaker Anthony Rendon is threatening a lawsuit over the orders. He stated afterwards, "I think that first and foremost we are a country of law and a country that has processes. I think these executive orders don't take that into consideration. We will definitely pursue legal recourse."
Rendon noted that outside legal counsel Eric Holder, the former US Attorney General, will represent the legislature when it comes to legal action.
You can read President Trump's executive orders by clicking here.