Arizona Detectives Find Suspected Remains Of Calaveras Man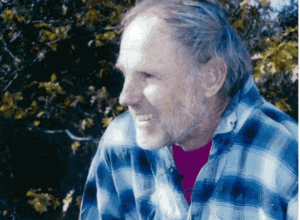 Larry Powers

View Photos
There has been a major break in a cold case investigation dating back to 2007 involving a missing Calaveras County man.
The Yavapai County Sheriff's Office, based in Prescott, reports that suspected human remains have been located of Murphys resident Larry Powers. He was 58-years-old when he went missing in 2007. Powers, who resided in Calaveras County, had a joint mining claim in Arizona with Anthony Richards, who was 44 at the time. Family members notified the Calaveras County Sheriff's Office when Powers could not be reached back in 2007. Purchases on a credit card of Powers were believed to directly benefit Richards, so the family expressed concerns about possible foul play.
The Yavapail County Sheriff's Office later took over the investigation and it lasted for nearly a decade. A timeline of Richards' activities with Powers was compiled, and it was in May of last year that a 23 count indictment was filed against Richards for allegedly trafficking stolen property belonging to Powers, theft of a handgun belonging to Powers, and multiple counts of identity theft for using Powers' credit card to complete purchases. Richards was located in Oregon last May and extradited back to Arizona. However, he could not be directly tied to the disappearance of Powers.
A big break occurred this week when investigators discovered what they believe are Powers' human remains in the area where the mining activities were taking place. Detectives flew a drone over the claim and noticed a depressed section in the soil that caught their attention. According to a statement from the Sheriff's Office, "The initial excavation of this area revealed a camping chair and other supplies just below the surface leading the detectives to consider a deeper, forensic based, dig. This subsequent excavation, completed a few days ago, yielded human remains believed to belong to victim Larry Powers."
Richards remains in custody on a bond of $100,000 stemming from the fraud charges filed in May. The Sheriff's Office in Arizona reports that further charges are expected to be filed pending a confirmation of the victim's identity by the Medical Examiner.