Man Already Jailed For Counterfeiting Now Charged With Grand Theft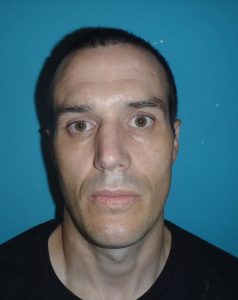 Andrew Tolley

View Photos
Sonora, CA – A Stockton man behind bars for trying to pass fake cash faces additional charges of grand theft after officers found items reported stolen from Walmart.
As first reported here last Friday, Andrew Tolley, 37, was arrested for attempting to pass a counterfeit $100 bill at the Sonora Applebee's restaurant.  He and two others were arrested after police searched a SUV the three were riding in and found drugs and more phony money. Further investigation into additional suspicious items discovered in the vehicle linked Tolley to the Walmart theft. Police indicate that he loaded up nearly a $1,000 worth of electronic products in a cart and wheeling them out of the store without paying.
Lt. Turu Vanderwiel reports that although the two incidents happened within an hour of each other last Thursday night, Walmart had not yet reported the theft when Tolley was initially arrested. All the stolen merchandise was recovered. Tolley bail is $30,000 for the theft and $10,000 for the counterfeiting charge.
Lt. Vanderwiel notes, "There were some other items in the vehicle. We can't say that they were stolen at this point but we did take note of them and are still looking into them."