Roofing Will Close A Downtown Sonora Road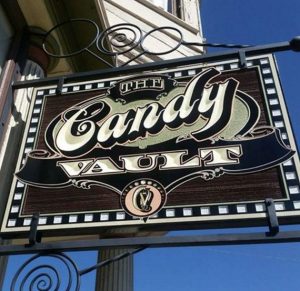 The Candy Vault 42 S. Washignton Street

View Photos
Sonora, CA – The roadway will be shut down due to the heavy equipment being brought in for crews to roof a business on a main thoroughfare in Sonora.
Beltran Roofing out of Modesto has been hired to shingle the building that houses the Candy Vault and Ventana Gallery on 42 South Washington Street. As that street is a main thoroughfare in Sonora, Bradford Street will be closed  between Green and Washington streets to minimize traffic disruptions while crews remove and install the new roof. Company officials report the work will be done Wednesday and Thursday, Nov. 16-17 and Sunday, Nov. 20 from 7 a.m. to 5 p.m.
Motorist may face possible short delays during the morning and evening commute. The contractor notes that crews will remove all the equipment and signage each night allowing for travel overnight.