What Is Tuolumne County's Measure K?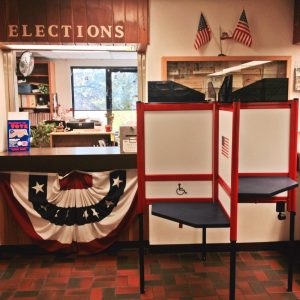 Tuolomne County Election Office

View Photos
Sonora, CA — There is only one local ballot measure voters in Tuolumne County will decide on November 8.
Measure K, related to affordable housing, has received the endorsement of groups like Interfaith Social Services, Catholic Charities, ATCAA, Area 12 Agency on Aging, the Tuolumne County Business Council and the Tuolumne County Association of Realtors.
Measure K would authorize affordable rental units to be built in the unincorporated areas of Tuolumne County and allow for the use of public funding from state and federal housing programs. Proponents note that Article 34 of the California Constitution requires local voters to authorize the "development, construction or acquisition" of affordable housing before it is produced.
Ron Kopf, who is the Executive Director the Tuolumne County Business Council and Government Affairs Director for the Tuolumne County Association of Realtors, says, "We haven't built any really affordable rental housing for a long time in Tuolumne County and there's a real need for more affordable rental housing. The entitlement and development process for rental housing is very expensive and time consuming, and what Measure K does is allow a developer of affordable housing to get some grants to help offset the development costs of it to enable it to be affordable."
Beetle Barbour, a housing consultant for ATCAA, is also a proponent. She says, "A one bedroom apartment in Tuolumne County is almost $800 under fair market rent. If you have a person that is on a fixed income, with Social Security, receiving $1,600, that's half of their monthly income that they're spending on their housing. They probably are not going to be able to buy their medications, or pay the rest of their bills, or do maintenance on their cars. That puts them at risk, and it explains the need for affordable housing."
Measure K would allow up to 60 affordable rental units to be built or acquired annually, with any units not built or acquired carrying over to the following year's allotment. Proponents add that passage does not require the use of any local tax dollars and would not impact the county's General Fund.
It would streamline the completion of affordable housing projects, rather than have multiple individual projects go before a vote of the public in future elections. All projects would still be required to go through the environmental and community review process at the county level.
No opposition group has been formed against Measure K. Clarke Broadcasting checked in with the Tuolumne County Elections Office, who reports that no opposition arguments were submitted for the official ballot documents. The measure was put on the ballot by a unanimous vote of the Tuolumne County Board of Supervisors. Of note, it would not apply to the City of Sonora, so only residents living in the unincorporated areas of the county can vote.