An Early CA Influenza Death Hastens Flu Shot Time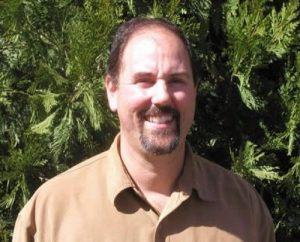 Dr. Dean Kelaita

View Photos
San Andreas, CA — As that traditionally optimal flu shot-taking window between Halloween and Thanksgiving approaches, health officials warn to get in on the early side.
In fact, Monday afternoon, Calaveras County's Chief Health Officer Dr. Dean Kelaita sent out an alert, suggesting that Mother Lode residents get vaccinated against influenza, aka the flu, as soon as possible.
Although nationwide, flu activity is still being reported at relatively low levels, there are hot spots of activity, including in southern California where, today, it was announced that an elderly resident near San Diego, reportedly with existing medical conditions, tested positive for influenza A and succumbed to flu-related complications on Oct. 4.  The report is considered worrisome by health officials, because it occurred at an unusually early time, relative to the flu season.
Kelaita states that, in California, flu usually begins to increase in late November or December. As it takes a couple of weeks for the body to fully respond to a vaccination, he says that now is the time to get it in order to have optimal protection.
Get The Shot Before The Flu
"Deaths related to flu are tragic reminders that the flu virus needs to be taken very seriously," Kelaita says. He further warns that a person with flu may be contagious and begin infecting others, even before feeling sick.
Those coming down with influenza may feel or become feverish; develop a cough and/or sore throat, possibly a runny or stuffy nose; also may feel chills, fatigue and body aches. The flu in children may also cause nausea, vomiting or diarrhea.
Along with getting that flu shot, folks can avoid becoming flu-spreaders, Kelaita says by: staying home when you are sick and limiting your contact with others; avoid touching one's eyes, nose or mouth and covering those coughs or sneezes with the inside of the elbow (aka, "The Vampire Cough/Sneeze") or a disposable tissue; washing hands frequently and thoroughly with soap and warm water — or using an alcohol-based hand sanitizer.
For flu shot information, times and locations on where they are available, residents can contact their health care provider, physician's office, clinic or local pharmacy.