Deadline Day To Register To Vote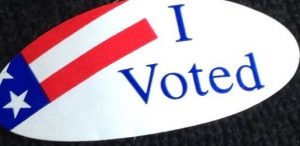 I voted sticker

View Photos
Sonora, CA — Today is the deadline when it comes to registering to vote for the November 8 General Election.
You can register online via the California Secretary of State's website before midnight by clicking here. You can also stop by the county elections office during regular business hours today. A third option is to fill out a paper registration form available at many libraries, DMV offices and post offices, and make sure the form is postmarked by today.
The Secretary of State's office reports that you must also re-register to vote if you move to a new permanent address or have recently changed your name.
You can also check on the status of your voter registration status, via the Secretary of State's Office, by clicking here.