Watchful Eyes, Timely Telephone Call Help Capture Wanted Man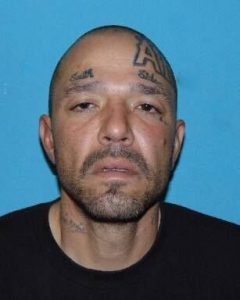 Ernesto Provencio, TCSO Booking Photo

View Photos
Sonora, CA – Alert neighbors are credited with helping deputies capture a wanted man who was hiding out in a nearby home.
According to Tuolumne County Sheriff's spokesperson Sgt. Andrea Benson, a concerned neighbor called in a report Friday of a possible trespasser at a Wheeler Road residence in Long Barn.
Once on scene, deputies discovered that the entrances were barricaded from the inside and that several windows had been broken out, which gave the home the appearance of being abandoned.
After announcing themselves, deputies heard movement inside the residence. A man, after acknowledging their presence and moving a dresser aside, opened the door. Sgt. Benson states that he was identified as Ernesto Provencio, 40, of Stockton, although he initially provided the deputies with a relative's name instead of his own. She adds that he had no ties to the home.
Once Provencio's true identity was established, a background check turned up several warrants out of San Joaquin County for his arrest. Although, at first, be refused to step outside of the residence, the squatter was eventually taken into custody and charged with burglary, impersonation of another, and for the outstanding warrants.